The Changing Faces Channels Islands management committee:


Jill Clark

Jill has lived on Guernsey for 26 years. She currently lectures at the GTA and works directly with businesses who would like to improve their customer experience. Jill is a non-executive director of The Channel Islands Cooperative Society and Island FM, and has a Diploma in Company Direction from the Institute of Directors.  Jill was elected as a a Jurat in January 2023.
Jill is married to local Advocate, Russell and they have three children Edward, Grace and Louis.
In 1997 Jill was involved in a motorboat accident just off Guernsey and suffered severe facial trauma when the boat hit Jill in the face. Over a period of fifteen years Jill underwent twelve operations to repair the damage to her skull and eyes. It is a result of this that Jill now chairs Changing Faces Channel Islands and also Face Equality International.
Dr Nick King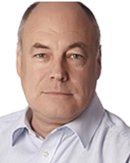 Nick King studied medicine at Charing Cross, Addenbrookes and Southampton Hospital where he gained a wide range of medical and surgical experience before moving to Guernsey in 1982 as a partner and Family Practitioner with what is now the Healthcare Group. He is Guernsey's Genito-Urinary Medicine Physician and has a specialist interest in sexual health, HIV and AIDS.
He previously worked in neurosurgery and neurotrauma, orthopaedics and trauma and briefly as a locum at the burns unit in Roehampton. This gave him an insight into the devastating effects that trauma and disfigurement can have on the human condition and the remarkable courage and energy that some people find to cope and overcome this. Latterly the effects AIDS and especially the disfiguring effects of cutaneous Kaposi Sarcoma, have been very contemporary illustrations of how isolating such disfigurement can be.
He is vice-chairman and a founding Governor and Trustee of Les Bourgs Hospice, and previous President of the Guernsey and Alderney branch of the BMA. He has been a Forensic Medical Examiner for the States of Guernsey Police since 1982.
He first met James Partridge in 1982 and is a longstanding supporter of the benefits of such an organisation as Changing Faces. He is pleased to be involved with the ongoing development of Changing Faces Channel Islands and the help and support that can now be provided to those who need this in the Islands.
His recreational interests include music, art and design, and sailing with his family, and skiing, when his work colleagues allow!
Dr Sue Hollwey


Dr Susan Hollwey worked as a GP In Guernsey for some decades, having previously qualified at Trinity College Dublin and done a variety of jobs in Ireland,England and Australia.  She always had a special interest in the widest aspects of medicine and well-being especially in psychological medicine and also used tools such as homeopathic remedies and kinesiology as part of her armamentarium.
She was very pleased to become involved with Changing Faces because it is a charity that provides that extra something which is helpful to so many people who have a condition which affects their appearance and is also working to change society's culture of judging by what we see.
Since retiring she has had more time to enjoy a variety of interests including walking, playing tennis, gardening, reading and spending time with friends and, most importantly, family.
Tony Pickford

Tony was born in London in 1953 and is a Chartered Accountant.
Tony came to Guernsey in 1978 and has worked for various firms of Chartered Accountants. He was Managing Director of Chandlers and Mercator Trust Company and retired in 2008 as Chairman of both. He has experience in most financial service matters but specialised in insolvency matters.
He was a director of The Catholic National Mutual Limited, Grow Limited and St John's Ambulance Voluntary Section for many years.
He is married to Maggie and has three sons. He is keen on most sports but now this is contained to golf and walking football.